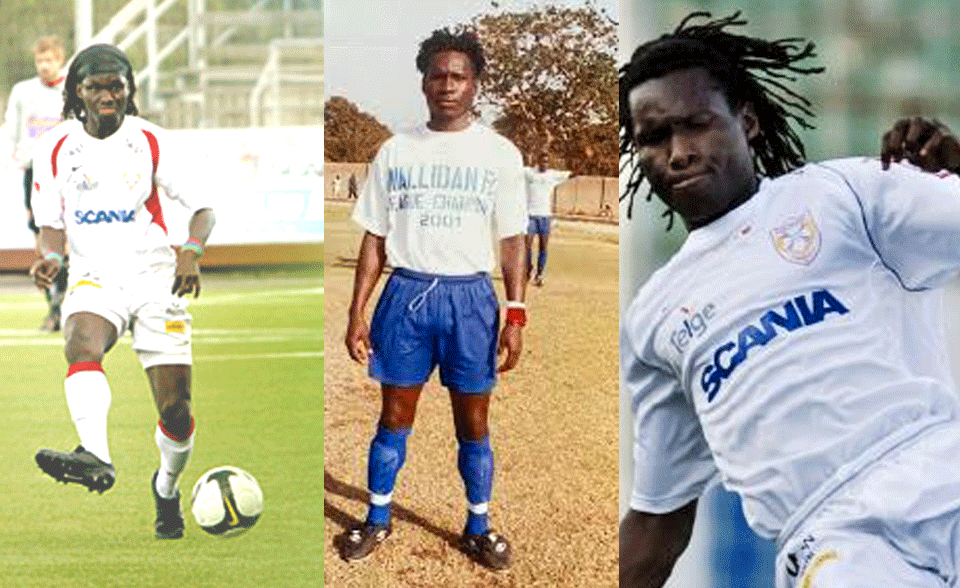 Lamin Conteh alias (Babayeh) is a Gambian professional football player, he was born on October 1st 1981 in the coastal town of Bakau. He is one of the most familiar names in Gambian football history. He plays as a defender, a very agile and combative for one. Always up for business and very reliable at the back, very confident in what he is doing.

Babayeh Kick-started his youth career playing for Culture Fc and bantankoto Fc both Nawettan teams in Bakau back then. He was soon recruited by the Bakau based club Steve Biko Fc, a first division team then. Grooming his youthful talent at Steve Biko, he soon caught the attention eyes of the all time champions of Banjul, the blue boys Wallidan Fc.
He later joined them during the 1999/2000 season and went on to played alongside the likes of Davids ,George Lobba, Kawsu Jammeh and the all time goal poacher the legendary Bai Omar Samba. He spent six years with the blue boys and made 38 game appearances therein.
Babayeh switched allegiance in 2005 joining his hometown club Bakau United after been convinced to return. He made 34 games appearances and scored twice therein. All these while he was preparing himself as professional player and setting his eyes on the European leagues.
His dreams came through After a successful trial in January 2007 he signed with Superettan club side Assyriska Föreningen, a Swedish football club. joining his fellow Gambian, the legendary Aziz Corr Nyang. He spent two season there and went on to make 54 games appearances for the club. In 2010 he moved on to sign for another Swedish club Arameisk-Syrianska IF, a third tier club back then. He made 24 games appearances and scored only once therein before leaving on December 1 2013.
Babayeh is a 4x league champion with the blue boys wallidan fc. He has been representing the country from 2001 till 2010, in total 24 international games. His Debut for the scorpions was in 09/09/07 against Algeria in which the Gambia triumph by 2 goals to 1 at home, a world cup qualification Africa match.
Please share and like us: