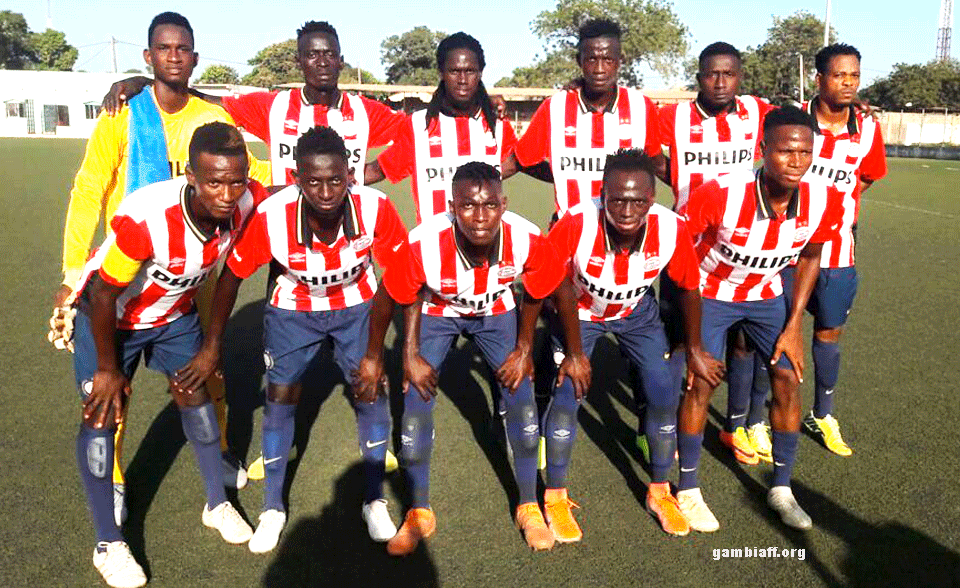 Football returns to the Gambia national football leagues after been halted for 10 Months following the novel Covid-19 pandemic, there have been serious consideration and measures taken by the Gambia football federation before letting the leagues resume play. Football resumed on Wednesday 13th January 2021.

There were nationwide outcry for the game to resume from the footballing fraternity of the country after surrounding nations resuming their football leagues. Football resumes despite the lack of fanfare in the stadiums.
The second division league commenced the resumption of Gambian national football and week one showcasing exciting games. Last seasons relegated PSV Wellingara ran a rampage on 2nd Infantry Battalion in Soma, thumping them by 4 goals to nil. Once again the 2nd Infantry started their season on the back foot.
Bombada Fc mauled fellow promotion hopefuls the academy boys Samger Fc in a dominant 3-0 victory as B4U Kiang West stunned Red Hawks in a three goals to one triumph in Soma. Jam City Fc triumphed over Sk East Bi by two goals to one while Young Africans were held to one all draw by Team Rhino at the national Stadium. The final game of the opening week saw Gunjur United and Immigration Fc play out an impressive 2 : 2 draw in Basori. So far a whopping total of 25 goals were scored across eight fixtures.
Friday the 15th will see the division one spring to action as the all whites Real De Banjul lock horns with Tallinding United at the Live Your Dreams Sports Academy in Basori, Both teams are in high spirit. Waa Banjul will aspire against The petroleum boys Fortune Fc at the Independence Stadium, Marimoo Fc will take on the khaki boys Armed forces fc at the NTTC stadium on Saturday 16th January while Elite United face off with the red devils of Banjul Hawks Fc.
photo credit: gambiaff.org
Please share and like us: