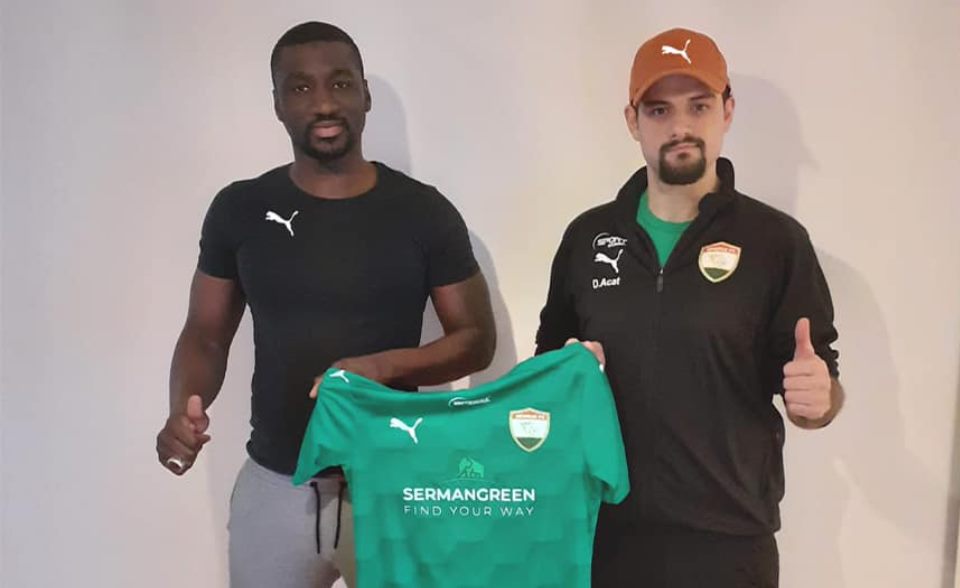 Kabba Langley returns to Lärkan and Tegelvallen, after helping Alvsjo AIK rise to the 3rd Division, he joined Newroz fc recently and he is about to play against his former two teams in the division 3 northern Svealand league.

Newroz FC came last in division 2 southern Svealand last season and are now to play in division 3 and has been placed in the same series as Sala FF and Heby AIF. Kabba played for both Sala FF and Heby AIF.
kabba was supposed to play the Swedish Cup against Umeå FC which was to be played on November 5, but due to the pandemic it was postponed. The winner of that game gets to play group games and there are three very interesting opponents that Newroz will have to face in that case: Djurgårdens IF, IK Brage and Kalmar FF.
Kabba Langley, who is a big and strong defensive player, played 18 matches in Sala FF in the 2017 season. The following year he transferred to Heby AIF and played 21 matches.
Last season he played for Älvsjö AIK in division 4, he has represented Strömsbergs IF and Gamla Uppsala SK, among others.
In an interview, the stout defender was ask
"You were involved in bringing Älvsjö AIK to third this season after eleven games without a loss. You Still leaving for Newroz FC?
Yes, they were on me a year ago,and now this is the situation,i think its the best thing to do, he says.
You used to lived in Sala and now Stockholm? – I have lived in Stockholm for three years.
Now that you get to come back to the arenas Lärkan and Tegelvallen, how does it feel? " It will be fun and it feels good. I know several of the players in Sala FF and they will surely get a good team together. I do not have a good idea of ​​Heby AIF.
What is your goal in Newroz, is it promotion back to second? – Yes, they want to win but I have said that the series won't be that easy.
photo credit#Kabbalangley
Please share and like us: