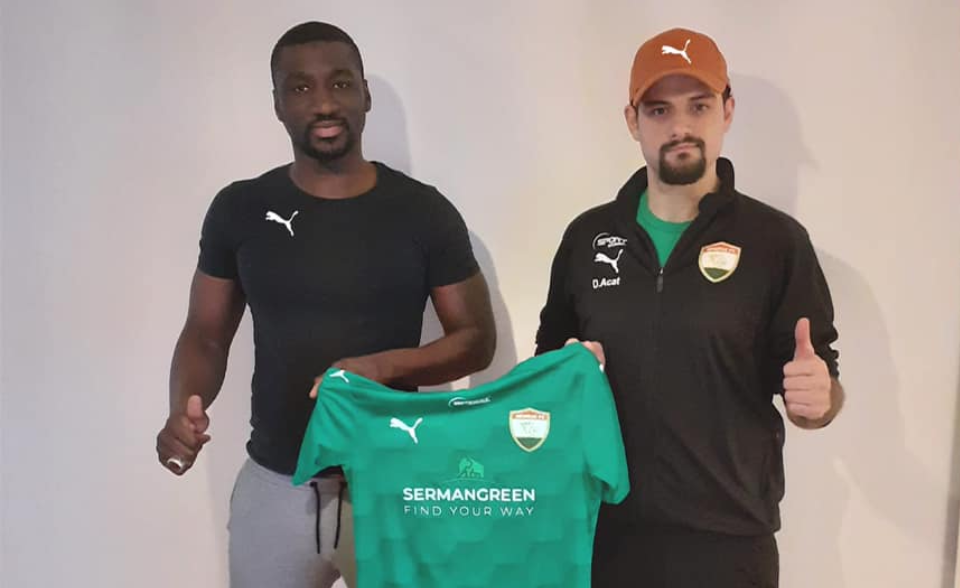 Newroz fc has signed former wallidan fc center-back Kabba Langley on a year long deal, the ceremony took place on Sunday 13th December 2020 at the club's ground. Newroz fc is a Swedish football club based in Bredäng and was formed on June 6, 2008 by a number of Kurdish enthusiasts . The team started in Division 7 and has since climbed rapidly upwards in the league system and are currently playing in Division 2 Södra Svealand.

Kabba left Gambia in 2009 to join Valsta Syrinska a division 1 side. He joined them from 2009 to 2011, and later joined Stromsberge IF for three seasons. He then moved to a division 2 club call Gusk FC.
In 2013 Kabba was named the best player for the division 2 in the whole north of Sweden . In 2014 he went to Greece for trials but then came back.
However, Kabba will be joining fellow Gambians at the club, namely Omar Jagne a right midfielder and Bun Dawda Sowe who is also a center-back, a Swedish of Gambian decent and Fabakary Sanneh a midfielder also a Swedish of Gambian Decent.
CLUB'S STATEMENT
Kabba comes most recently from the now div 3 club Älvsjö AIK. He was a big factor in the club going up to div 3. Kabba has been a professional abroad for several years for various clubs, here in Sweden he has represented clubs such as Gamla Uppsala, Sala FF and several div 2 clubs. With his routine and experience as well as leadership qualities, Newroz will benefit incredibly. We are happy that Kabba is now member of Newroz family and we wish him all the best next season.
Kabba Langley
" I'm glad I signed for Newroz. It felt just right when the sports director presented how they will work next season. After the meeting with the sports director, it was clear that we wanted the same thing and Newroz feels right for me. I look forward to playing for the club and look forward to the coming season".
Photo credit: Kabba Langley facebook
Please share and like us: