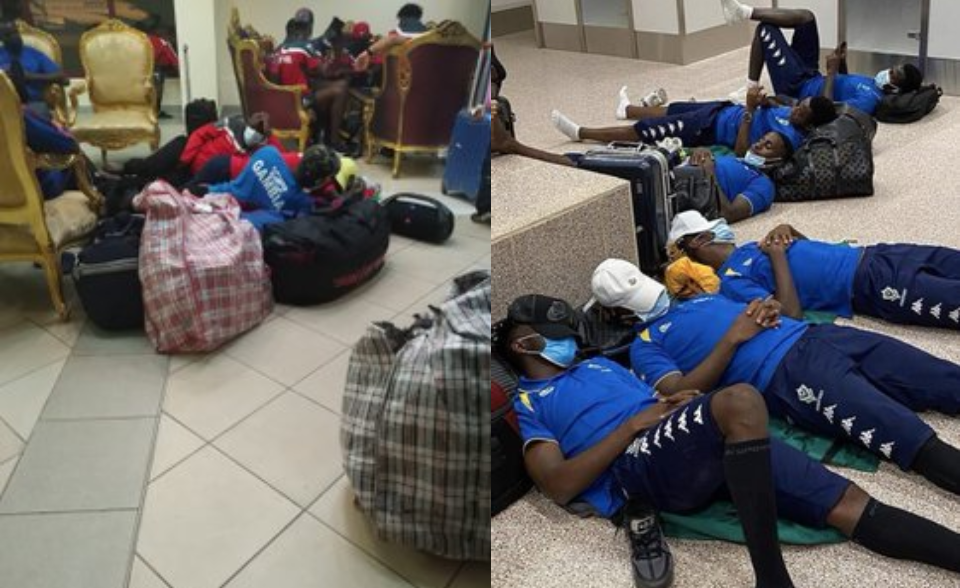 Due to Gabon and Arsenal profile Aubameyang's posts on social media, the narrative is spreading online that Gambia is to blame for this mess. However, Gambia were also held in the airport for hours in Gabon a few days ago – only no one was talking about that.

The Gambia Has been in the spotlight following the Afcon qualifiers between Gabon and the Gambia after Pierre Emric Aubameyang's posted on Twitter photos showing his mates sleeping on the floor upon arrival at the Banjul international airport.
The incident attracted a huge condemnation from News media's both in Africa and abroad. Aubameyang knew the power of the media and used his status to exaggerate the situation prompting the condemnation against the Gambia.
The Gambia football team first visited Gabon for the first leg of the AFCON qualifier and were stranded at the airport for some hours and were also subjected to do the Covid-19 test, The Gambian contingent abided to what ever they were subjected to. There were no complaints from the Gambian Federation. The Gambian delegation slept at the airport which was unfortunate upon arrival.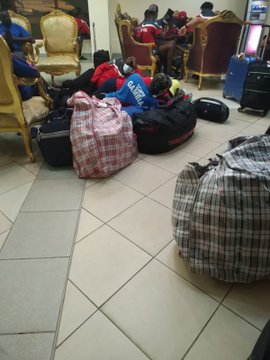 However, The Gabonese Squad flew into the Gambia a few hours before the game, knowing fully well what they did to the Gambian Contingent was uncalled for and unprofessional so they planned to come in late. Upon arrival they refused to comply with the country's Covid-19 protocols laid at the airport.
They refused to take the covid-19 test and didn't handover their covid test certificates, they even tried to force their way out of the airport. While the Gambian delegation did take the test in Gabon and one of the Gambian player tested positive and was left out of the game.
However, Aubameyang knew the power of the media and decided to use it according to his status to lash-out against the Gambia, prompting the medias to tabulate all kind of negative stories against The Gambia. He even tagged CAF with his tweet.
The Gabonese Officials even had a meeting with CAF officials before the game and still refused to do a mandatory Covid Test for game which was scheduled for 5pm. So what is CAF saying about investigation into the matters now. Caf have been known for been bias against Anglophone countries to Francophone's.
But the question is why did the Gambian authorities concealed the information without making it public after the Gabonese treated them badly?

Lamin Fadera
Don't underrate the power of the media ,please next time if you can't used the mainstream media to spread the information, please capitalized on the social media you got.

Lamin Fadera
Please share and like us: