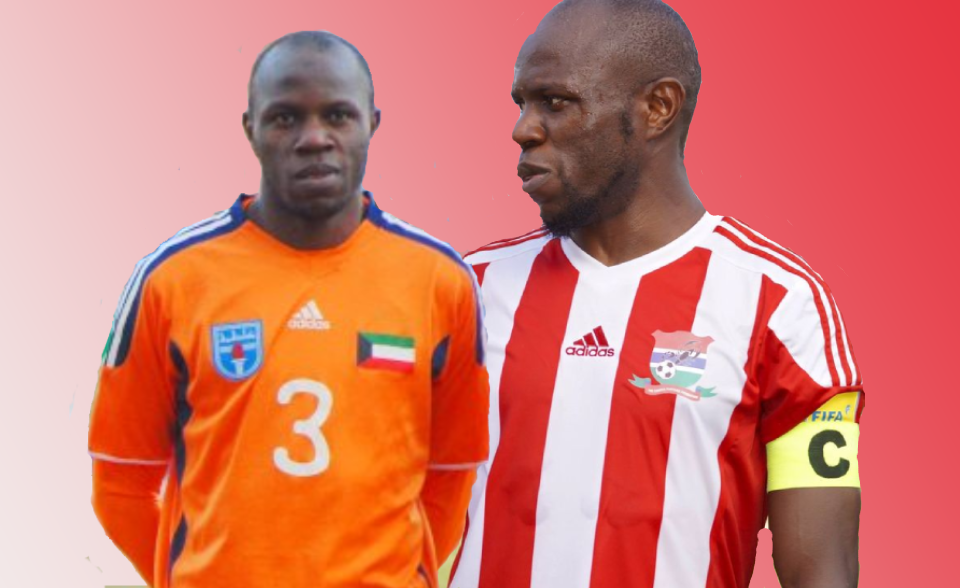 Abdou Jammeh is a renowned Gambian professional football player who hails from the coastal town of Bakau, one of the outstanding centre-backs of all times the country has ever produced if not the best. The legendary centre-back was a source of inspiration for many young defenders during his prime time. He started his youth career with Young Tigers FG of Bakau and later joined Zebra FC.

Jammeh kick started his senior footballing career with Steve Biko football club from his hometown Bakau during the 2003/2004 season. In 2005 he ventured beyond the waters of the Gambia to join Tunisian side ES Zarzis fc where he spent 2 years with the club. He made a 40 league games appearances.
Jammeh Left ES Zarzis in 2007 to join FC Tekstilshchik Ivanovo, a Russian professional club playing in the second division. He went on to make a 12 league appearances for the club. Following their relegation that year the young centre-back made a surprising switch to join FC Torpedo Moscow. Another Russian professionaral football club playing in the second tier after its relegation in 2006 from the first division due to some financial  troubles and poor management. He went on to make 17 league appearances for his club.
Jammeh switched allegiance again in 2009 to join Lierse S.K. A Belgian professional club then playing in the first division, unfortunately he managed only 4 league appearances there.
In 2010/2011 season, Jammeh was on the move again to join Doxa Katokopias FC, a Turkish professional football club playing in the then Turkish and Cyprus league, he made 15 league games appearances for the club. Jammeh left the club following the clubs relegation in 2011. The young center-back joined Kazma SC after leaving Doxa Katokopias FC in 2011 for a two year deal. Kazma SC is a Kuwaiti football club plying in the Kuwaiti premier league. He made 19 league games appearances and scored once for the club.
Jammeh returned to his hometown in 2013 to join his mother club Steve Biko Football after seeing his contract through at Kazma SC. He played for a season with Biko. Opportunity came knocking again when Al-Fahaheel SC came seeking for his services at the last part of the 2013 league season. Al-Fahaheel SC is a Kuwaiti professional club plying in the Kuwaiti premier league.
In 2015 Jammeh joined Rovaniemen Palloseura otherwise called RoPS, a Finnish professional football club plying in the Finnish Premier Division league. Jammeh lose out on the title by 1 point to eventual champions SJK that same year. he made 61 league games appearances for the club.
Abdou Jammeh joined a Qatari multi sport club Al-Shamal SC in 2017 but unfortunately did not feature for the club and left the club to join Selangor FA II or PKNS F.C. that same year. Selangor FA II Malaysian club playing in the Malaysian premier league. He made 9 league game appearances and scoring twice for the club.
NATIONAL
Abdou's first national team call-up was back in 2005 after joining ES ZARZIS, and went on to represent the nation in 46 international games. He was also the squad captain in a number of games. He scored three times in all appearances. His first goal was in January 20th 2013 during a friendly with Niger at the Stade Général Seyni Kountché, Niamey, Niger ,which ended in a 3-1 in favor of Niger,the second was in October 11th 2015 against Morocco in a FIFA world cup qualification match at the Bakau stadium, it ended 1 all draw. The third goal was against Namibia at the Bakau stadium in October 9th 2015 in a FIFA worldcup qualification match which ended in a 1 all draw. He is a one time Tunisian cup winner.
Please share and like us: