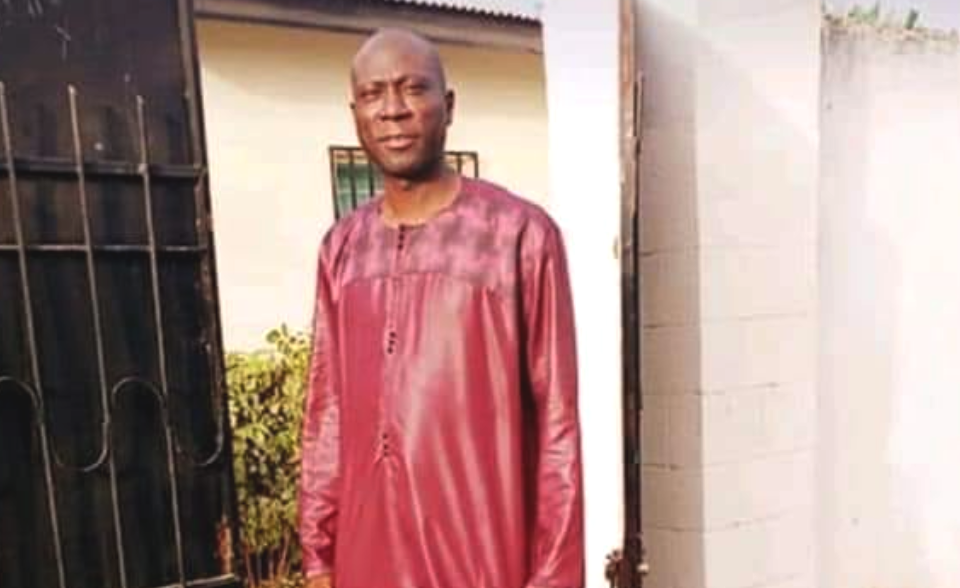 The demise of former national team (Scorpions) and Real De Banjul captain Papa Sarr Corr has been announced, the sad event took place on the 30th of August, 2020.

Barely two months after the death of the all time Gambian soccer star Alhaji Momodou Njie alias Biri Biri, another wonderful player also left us living the Gambian soccer fraternity in shock and saddened.
Papa Sarr played for a few non league soccer teams locally called Nawettan ,which is played during the raining season. The clubs he played include Seckaba fc and Bamba Auto works fc all been teams of Gloucester street in Banjul, he also played for Peak Marwick fc. On the divisional level he first player for the coastal boys Sait Matty fc before joining the all whites Real De Banjul.
Papa Sarr had a good stint while at Sait Matty fc under the able coach Pa Suwareh Faye and was later recruited to join the scorpions for the first time. He later joined Real De Banjul during 1992/3 League Season under the watchful eyes of the then coach Alhaji Sillah. He won the League Cup in 1993/94 Season but lost the FA cup to their bitter rivals the blue boys of Banjul, the all time winners Wallidan fc.
He was invited again to join the scorpions again in 1996/97 under coach Alhaji Sillah ( Honorable) after having an exciting and outstanding performance that season with Real De Banjul. He eventually went on to became the captain of the scorpions.
Meanwhile more condolences have been pouring in, The GFF president sent a heart felt condolence as quote
"I am deeply saddened to learn the passing of  Papa Sarr Corr, former Real De Banjul and Scorpions Captain and would like to extend my deepest sympathy to his family and friends at this very sad time". Mr Bajo said the football family is in real pain while joining his former Club Real De Banjul in this difficult period of mourning. " Papa Sarr was a hard working, discipline, focused and well respected young man", Bajo described him.
Real De Banjul also twitted
Please share and like us: