OUR LEGENDS CORNER; Cherno Samba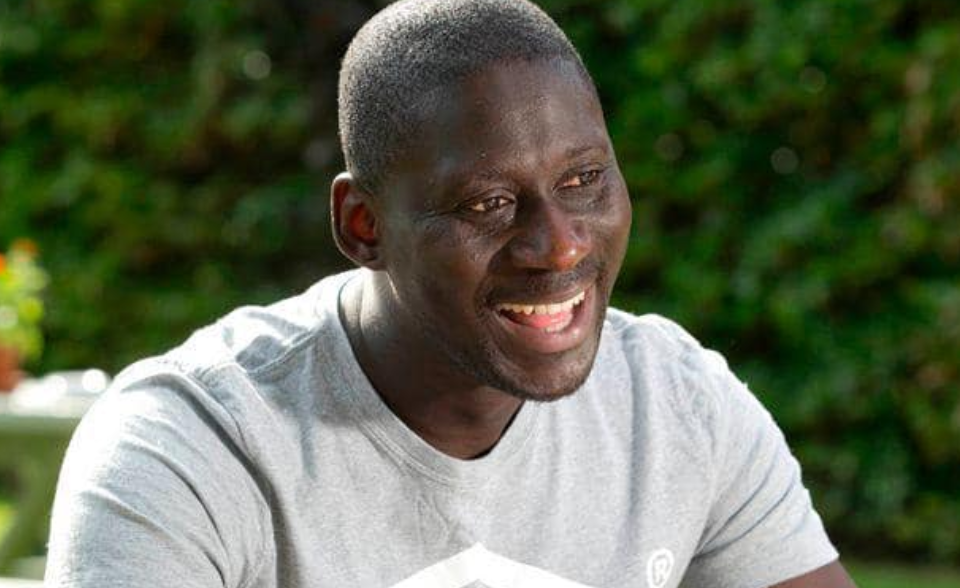 Cherno Samba born on 10 January 1985, in the outskirts of Banjul (half-die). He is a former professional soccer player of Gambian descent representing England at every youth level up to the under-20 team. He was a forward player embellished with lot of qualities as a forward player,.
Advertisements

Samba Born to a father footballing father, he decided to follow his father's steps and pursue his dreams to became a soccer star. but unlike his father who was a national goalkeeper for the Gambia, He became a forward player,he started playing at an early age and quickly developed into a very prolific forward.
Samba left for England following his parents relocating to Watford at an early age of six, there he continued to play at his school level .Samba came to prominence when as a 13-year-old. He started to get recognition and popularity as he played for his school St Joseph's Academy, Blackheath football team.
Samba started his youths career at Millwall U18 from 2000 till 2002, His senior career began in 2002 at Millwall, there he continued to showcase his dazzling and prolific form and thus catching the eye's of some of the English premier league clubs big guns such as Liverpool and Manchester United, Millwall turned down an offer from Liverpool for £2 million. He never featured for Millwall at the senior level.
However, in summer 2004 Samba joined Spanish club Cádiz CF, a professional football club playing in the Segunda División or Laliga 2. He spent two years with the club. He never featured for the club and was sent on loan to Malaga B in Aug 1, 2005 , a Spanish football team based in Málaga. Samba Feature in 18 league games and scoring 11 goals therein.
In May 1, 2006 he returned to Cádiz C as his loan deal expired. On Jul 1, 2006 he went back to England again to join Plymouth Argyle F.C. on free transfer till 2008, he feature in 13 league games scoring only once. In Jan 1, 2007 he was on loan to Wrexham A.F.C. a professional club that plays in the national league in Wales. He feature in 3 league games only.
He returned to Plymouth in Feb 1, 2007 at the end of the loan deal expired, and was without a club by Jan 1, 2008. After awhile without a club, by Aug 1, 2008 FC Haka a Finnish football club signed him on a year long deal. He went on to feature in 7 league games therein.
In Mar 1, 2009, Samba was without a club again until Jan 1, 2010 when a Greek professional football club Panetolikos F.C. signed him. Samba Never featured for the club and left the club in Jul 1, 2010.
Samba was without a club again for two seasons. In Mar 1, 2012 FK Tønsberg a Norwegian club playing the Second Division sign him , He made 11 league game appearances scoring 3 goals in the process. he left the club in Jan 1, 2013 and went on to be without a club till his retiring from the game in Jul 20, 2015.
On national level Samba was first recruited by the English FA to feature for the U16 side in 2000–2001 and went on to feature in 13 games. In 2002 he featured once for the U17.
In 2002/2003 He Featured for the U18 4 times. he featured again in 2003 for the U19 3 times. Again in 2005 he featured for the U20 , this only once. In 2008 Samba switched allegiance to feature for the Gambia his birth country.
Samba made his debut for the Gambian colors in Sep 6, 2008 under coach Paul put at the age of 23 years, in the 1:1 draw against Liberia.
Please share and like us:
Advertisements