Gambia Announces WAFU Women's Squad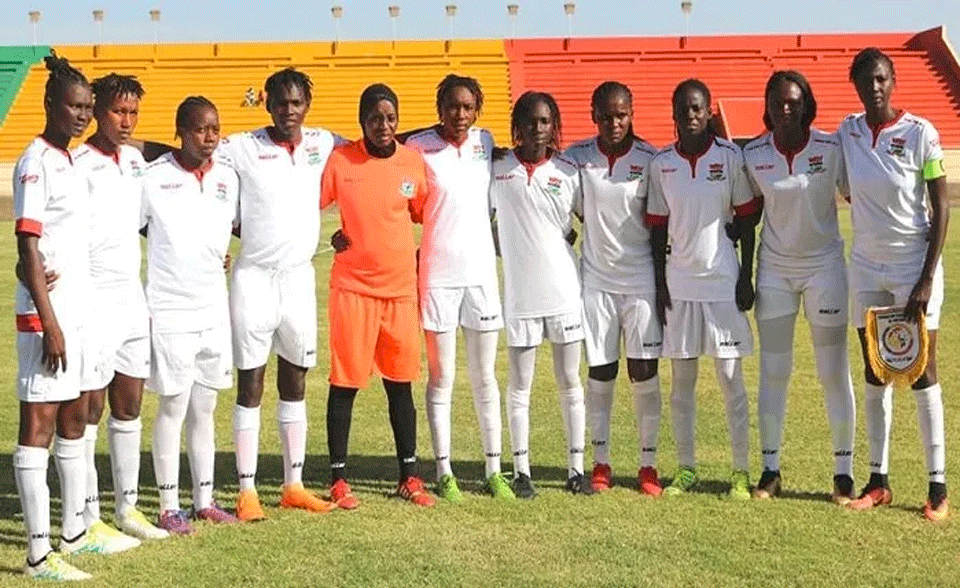 The Gambia Football Federation has named the final list of players for the West Africa Football Union (WAFU) Zone A Women's tournament slated from 27th February to 5th March 2020 in the cities of Makeni and Bo in Sierra Leone. Women's Scorpions Head Coach Mariama Bom Sowe unveiled the list on Wednesday 19th February 2020 at the end of the team's training session at the National Technical Training Center in Yundum.
Advertisements

Speaking at the training ground at mid week, Mariama Sowe said the Gambian team is ready for the challenge and is expected to do well at the tournament "because our opponents are not new to us". The Gambia is pitted in Group B with Guinea Bissau, Mali and Liberia and as such Coach Bom Sowe said she is aware of the task that lies ahead of the Gambia. "It is a challenge ahead of us but we are also prepared because Guinea Bissau and Mali are now good teams and we respect them. We are training very hard for the tournament and i have gathered the best players from the League".
Bom said she is happy with the composition of the players and their attitude to training. "We train everyday and the girls are responding well because we all know the importance of this WAFU tournament". She thanked the GFF for the opportunity given to the Senior National Team to take part in the tournament. "The talents are here and we can do it and i want to thank the GFF for the confidence they have in us and that is why we will do everything hard to perform well", she noted.
The team is bound for local camping on Thursday 20th February at the Football Hotel in Yundum before their eventual travel to Sierra Leone in the coming days.
Squad List
1. Aminata Gaye Interior FC
2. Aminata A Darboe Interior FC
3. Amie Jarju Interior FC
4. Binta Colley Interior FC
5. Clara Gomez Interior FC
6. Fatou Darboe Interior FC
7. Metta Sanneh Interior FC
8. Penda Bah Rivers Angels(Nigeria)
9.Mbassy Darboe Interior FC
10. Mariama Ceesay Red Scorpions
11. Ola Buwaro Red Scorpions
12. Adama Tamba Red Scorpions
13. Awa Tamba Red Scorpions
14. Jabou Jobarteh Interior FC
15. Awa Jawo Red Scorpions
16. Mam Drammeh Abuko Utd
17. Nenneh Jallow City Girls FC
18. Haddy Wally Immigration FC
19. Ruggy Joof Armed Forces FC
20. Kumba Kuyateh Red Scorpions
GFF Executive Committee member Sainabou Cham is appointed as Head of delegation and will be teamed up with Monika Staab as Technical Backup.
Officials
1. Mariama Sowe Coach
2. Abdoulie Bojang Asst Coach
3. Adama Jatta Goal Keeper Coach
4. Kaddy Badjie Physio
5. Nancy F Lewis Team Manager
6. Bintou Bojang Kits Manager
7. Monika Staab Technical Backup
8. Sainabou Cham                               Head of delegation
Courtesy of Gambiaff.org
Please share and like us:
Advertisements