Latri Kunda Utd Leads Table- League Div Two Updates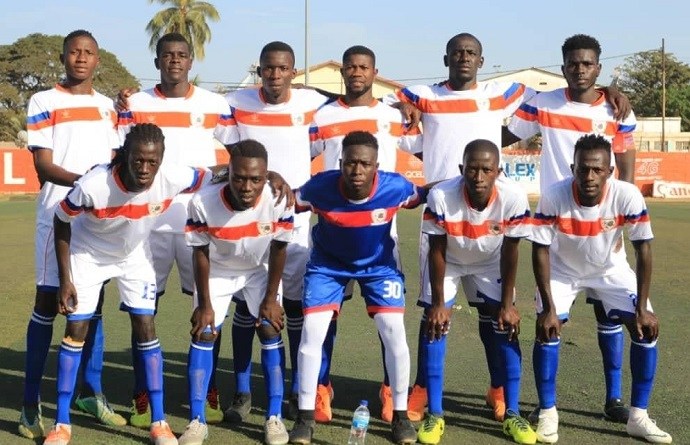 GFF League Div Two Round of Matches at the end of Match Day Eleven has featured in great results with Clubs moving from bottom and middle positions stepping up although a few remain stagnant.
Advertisements

Latrikunda United's 4-0 humiliating over Jarra West gives them a three point's breathing space on top of the league with 21 points while Falcons (2nd) who has a short spell at the helm 2-1 lead over Gunjur gives them an edge over Red Hawks (3rd) who drew goalless against Team Rhino. Both teams recorded 19 points with goal margins distinguishing them. Meanwhile Team Rhino has won their appeal against their Steve Biko for fielding in an eligible player in their Fixture on Match Day Three and thus added three points and two goals to their tally.
PSV Wellingara maintained (4th) and Young Africans (5th) 1-1 draw encounter during he week and shared an equivalent 17 points on the table. Meanwhile, B4U Kiang West (6th) with 15 points and Jam City (7th) with 14 points both registered draws in their respective games against Immigration and Bombada.
Immigration FC (8th), Bombada (9th) and Team Rhino (10th) all shared 13 points at the middle of the table. While only a point and two separates 2nd Infantry Battalion (11th), Samger FC (12th) and Gunjur FC (13th) with records of 12, 11 and 10 points respectively.
SK East BI (14th) manages to get a draw from 2nd Infantry to secure their 7 points and have an edge over Steve Biko (15th) and Jarra West (16th), both with 6 points at the bottom of the table.
Significant transformations and variations with close margin of points and numerous identical results of draws can be observed above, showing the competitiveness of the league that makes prediction difficult for the football lovers.
Jarra West had their worst nightmare in the week conceding four goals in front of their home fans over Latrikunda United, with a (-12) on goal.
However, Jarra West still has a game in hand alongside Bombada, while Jam City, Immigration, and Samger FC all have 3 games in hand having played nine games. Gunjur and SK East BI also played only eight matches out of the eleven already played by counterparts.
courtesy of Gambiaff.org
Please share and like us: