Gambia Announces U-20 Final List, Set To Travel Thursday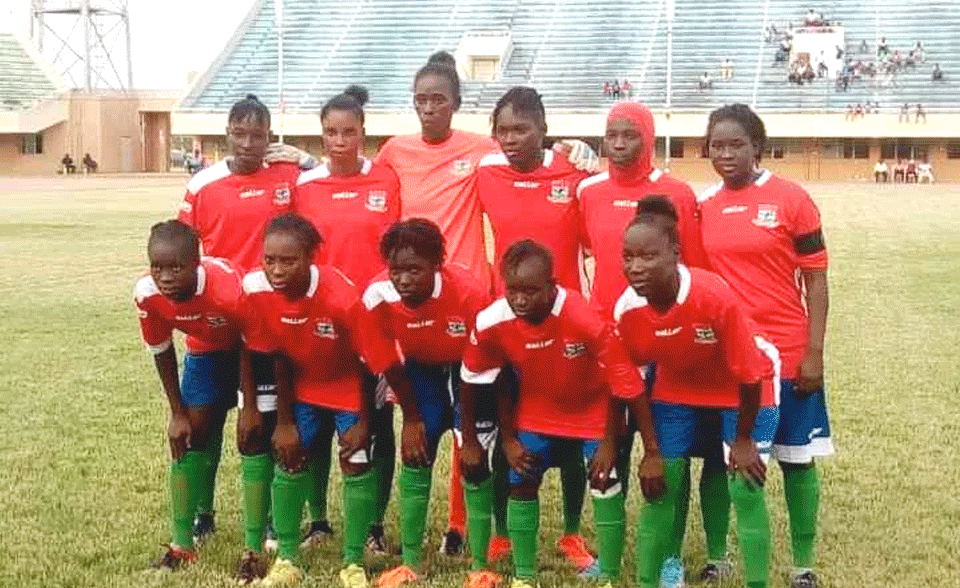 The Gambia National Women's U-20 Scorpions are winding up technical preparations ahead of the team's opening leg away to Burkina Faso in the FIFA Women's U-20 World Cup Qualifiers.
Advertisements

The team under the tutelage of Head Coach Foday Bah continue to intensify their regular training at the Independence Stadium in Bakau ahead of the crunch tie to their equivalents at the weekend in Ouagadougou.
The draw was made in December 2019 that pitted the Gambia against Burkina Faso for the Young Women's Scorpions maiden take off in the FIFA Qualifiers.
The team has gone to camp at the Football Hotel in Yundum gearing up for their eventual flying out on Thursday 16th January 2020 ahead of the scheduled match on Saturday 18th January 2020 in Ouagadougou. The return leg would be a forth night later in Banjul.
Team list and Officials
1. Matty Manga Abuko Utd
2. Mariama Sanyang Abuko Utd
3. Fatou Sowe Interior
4. Mam Drammeh Abuko Utd
5. Nenneh Jallow City Girls
6. Ellen Gai City Girls
7. Bintou Ceesay Interior
8. Catherine Jatta Interior
9. Fatou Lowe Interior
10. Fatoumata Sowe Abuko Utd
11. Fatou Sonko Interior
12. Aminata Darboe Interior
13. Haddy Wally Immigration
14. Kumba Kuyateh Red Scorpions
15. Fatou Fatty Red Scorpions
16. Penda Colley Red Scorpions
17. Ola Buwaro Red Scorpions
18. Aminata Camara Red Scorpions
OFFICIALS
19. Ansumana Sanneh Head of Delegation
20. Ebrima Nyassi Team Administrator
21. Mrs Arret Njie Jah Team Manager
22. Foday Bah Head Coach
23. Omar Cham Asst Coach
24. George Lobba G/K Coach
25. Penda Sidibeh Doctor
26. Kaddy Badjie Physio
27. Khadijatou Jatta                              Equipment Manager
courtesy of Gambiaff.org
Please share and like us:
Advertisements