Wallidan Opens New League Season With Win Over Banjul United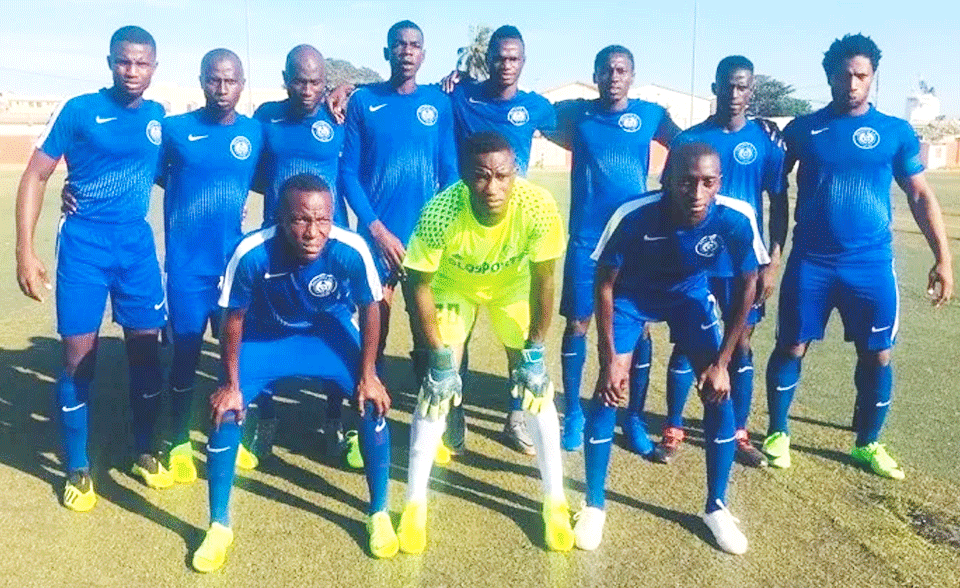 Blue Boys Wallidan FC have signaled their strong intent of making a comeback to what they are referred as the most successful local Club when they opened the GFF New League Season 2019/20 with a narrow win over Banjul United.
Advertisements

The Blues though could only win with a goal to nil on the opening Match Day of League Division One played at the Banjul Mini Stadium on Friday 6th December, 2019, but was enough to start the new campaign on a positive note.
Banjul United though could have taken the lead at 72nd minutes of the proceedings when Muhammed Samba stepped up for a converted kick but got disappointed when Goal keeper Sulayman Jallow gave it a neat save denying the Capital based team a possible lead.Moments later, talisman Ousman Sillah found the top corner of the net following his powerful stoner 77 minutes that managed to be the only separation between the two Banjul sides for Wallidan FC to continue the lead and eventually collect their maximum points at the new Season's opener.
Elsewhere in League Div Two, Gunjur United walloped over Team Rhino 2 nil at the Box Bar Mini Stadium in Brikama.Matches in League One continues on Saturday December 7 when Waa Banjul hosts B/K Milan at Banjul Mini Stadium while Gamtel takes on Marimoo at the East Park. League Two will end Match Day One with B4U Kiang West and new comers Jarra West at the Soma Mini Stadium. All Matches kick off at 16:30pm.
Courtesy of gambiaff.org
Please share and like us:
Advertisements