MOMODOU BOJANG VOTED AS MAN OF THE MATCH AGAINST RAJA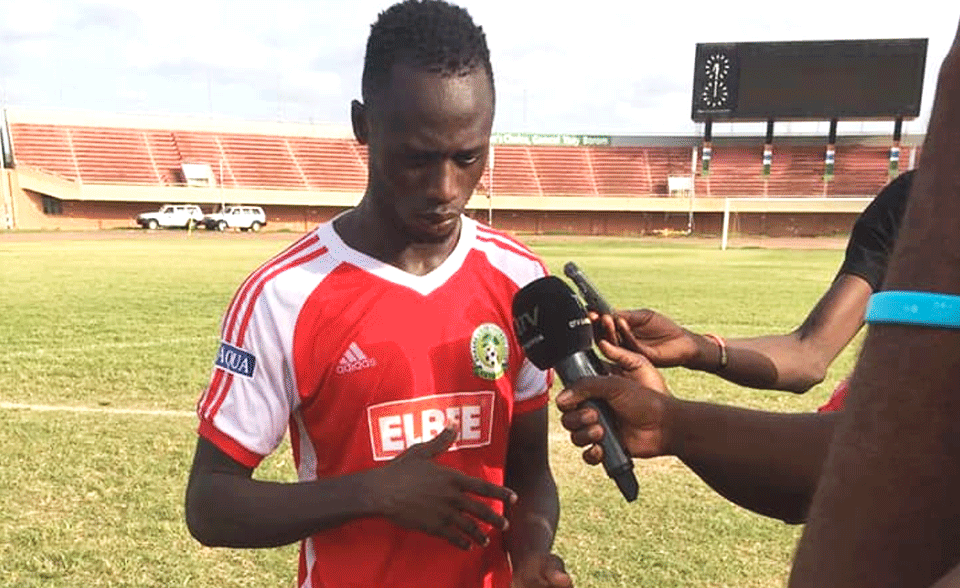 The Brikama united attacker Momodou Bojang one of the finesse in the country scored two stunning goals for Brikama united against Raja Casablanca in the first leg of the Caf club Championship Preliminaries.
Advertisements

Major has been instrumental for Brikama United and due his brilliance in the just concluded domestic league.
The lad has been a blessing since joining the saatey ba boys (Brikama), bagging a league trophy in his first season. However, his outstanding performance on Saturday against Raja Casablanca makes him to be name as best player of the match.
Shortly after the 90th minutes ,Major took a minute of his time to speak to logic sport and this is how he reacted after scoring two goals in the tie,
'' am really happy scoring two goals for my team and am hoping to replicate the same with a victory in the return leg in morocco against RAJA'' he ended
By Pope John Paul
Please share and like us:
Advertisements